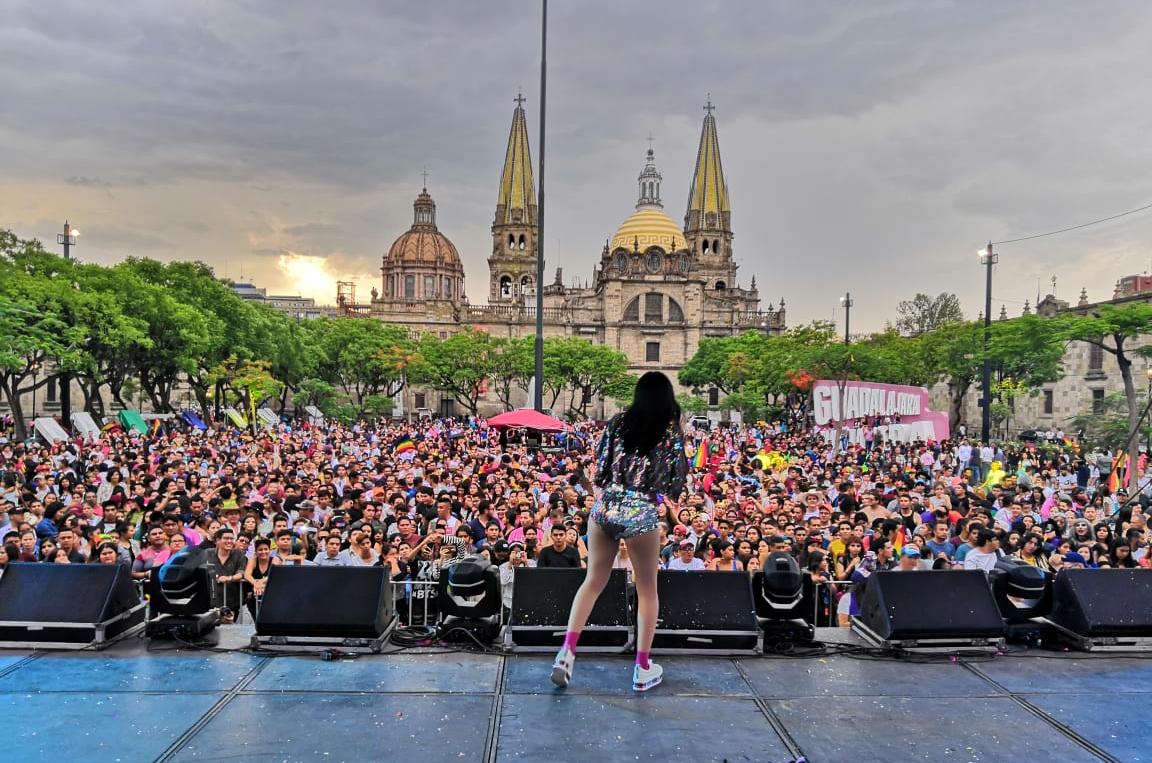 Welcome to Gaydalajara!
Esa página está disponible también en español.
Mexico's second biggest city, Guadalajara has also been called by some its gayest and there are is an enormous selection of places to drink and cruise.
The gay scene is centered on two neighborhoods. The biggest number of places are in the historic center (that perhaps appeal to a more working class crowd). The other hot spot is the modern neighborhood of the Zona Rosa (around Av Chapultepec) where the places tend to be larger, more upscale (and more expensive). Between them you'll find the quieter Americana neighborhood.
Also part of the Guadalara Metropolitan area you will also find the cities of Zapopan, Tlaquepaque & Tonalá which are actually the 2nd, 3rd and 4th biggest cities in Jalisco state and have significant LGBT communities. They are included on this page in the listings below.
For other destinations see our Jalisco state page or just go directly to the page for the gay hotspot of Puerto Vallarta.
Sort by: Category | Area/Neighborhood | Alphabetical | Places for women
Jump to: Neighborhoods | Hotels | Bars/Clubs | Popups | Restaurants | Coffee Shops | Bathhouses/Sex Clubs | Community | Gym | Shopping | Travel Agencies/Tours
Neighborhoods
This area is busy night and day and most of the gay and lesbian bars, clubs and saunas are located close by. There's also plenty of people watching and cruising along the busy streets, especially on the several pedestrian-only streets in the center. Most of the gay action takes place at night but there are also a few cafes with a daytime crowd.


View on map
This neighborhood is centered on the wide Chapultepec boulevard in a more modern part of the city west of the centre. Bounded by Av Mexico to the north and Av Niños Heroes to the south. This is a busy area day and night and is great for people watching, shops, patios. There is a grouping of gay bars, discos and shops near here as well which have a more upscale (and more expensive) vibe than those in the Centro Historico.


View on map
Roaming Events/Popups, weekly and monthly events
Underground dance party with an inclusive LGBTQ vibe. Events in Guadalajara occur on an irregular schedule so check their social media for dates and times. House and techno music. They also have events more regularly in Mexico City and sometimes other locations.
Coffee Shops
Coffee shop and restaurant super gay friendly.


+52 33 3630 5959


Average rating: 86 Very Good


View on map
Bathhouses, Saunas, Massage, Cruising Clubs, Cruising Areas
Community Centres and Organizations
Gyms, Yoga, Spas, Wellness etc
Naked Yoga for Men classes are offered by Reunion de Varones. Confirm time and location by Whatsapp.


+52 333 821 2794


View on map
Shopping
Men's underwear and swimwear


+52 33 3808 7795


Average rating: 94 Excellent


View on map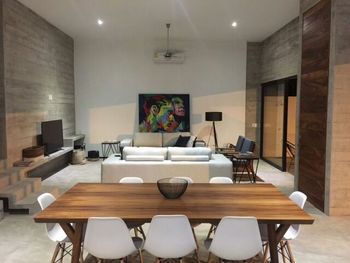 Real handmade wood furniture. They offer complete service from pick up at the airport or your hotel in Guadalajara to design, manufacturer and delivery of pieces custom made for you.


+52 33 1028 0376


View on map
Store specializing in underwear and swimwear for men.


+52 33 3615 3253


Average rating: 92 Excellent


View on map
Travel Agencies, Tours, Experiences
A travel agency offering its services to the gay community for more than a decade. They offer hotel reservations, 100% gay tours, bus and airline tickets, travel packages, cruises and LGBT beach weddings.


+52 33 3201 0608


View on map
Travel agency serving the LGBT community. Special packages and getaways. A division of Sin Rumbo travel.


+52 33 1318 4884


Average rating: 100 Exceptional


View on map
Permanently closed places
The following venues have been reported as permanently closed but we have listed them here as other less current websites may still be listing them as open. If there is a place in this list that has reopened or one above that has closed, please advise us at info@gaymexicomap.com
Hotels, B&Bs: Casa Bruselas Hotel Boutique
Hotels, B&Bs: Casa Rayón
Hotels, B&Bs: El Aposento Hotel
Hotels, B&Bs: La Fe Hotel and Arts
Bars, Discos: 7 Sins
Bars, Discos: Amnessia Guadalajara
Bars, Discos: Angels Club
Bars, Discos: Arizona's Saloon Bar
Bars, Discos: Bamboo Cantina
Bars, Discos: Blackcherry Discoteque
Bars, Discos: Caudillos Galeana
Bars, Discos: Ciento59 Club
Bars, Discos: Circus Club
Bars, Discos: Club YeYe
Bars, Discos: Cowboy Up Saloon
Bars, Discos: Distrito Pop Bar
Bars, Discos: L'Osho Beer Snack Music
Bars, Discos: La Calle de las Flores
Bars, Discos: La Minerva Bar
Bars, Discos: La Prisciliana
Bars, Discos: La Terraza de Chapu
Bars, Discos: Link Gdl
Bars, Discos: Mascaras Night Club
Bars, Discos: Monica's Disco
Bars, Discos: Open Club GDL
Bars, Discos: Open Mind Alternative Bar
Bars, Discos: Platino Discotheque
Bars, Discos: Queer Nation
Bars, Discos: Theatron Discoteque Bar
Bars, Discos: Twitter Club
Restaurants: El Ciervo Cantina
Restaurants: La Perla Piano Bar
Restaurants: Roksy Café Bar
Restaurants: Rompicapo
Coffee Shops: Capicúa Café
Coffee Shops: Kissa Cafe
Coffee Shops: Pink
Bathhouses, Saunas, Massage, Cruising Clubs, Cruising Areas: Baños La Fuente
Bathhouses, Saunas, Massage, Cruising Clubs, Cruising Areas: Cyber Limbo
Bathhouses, Saunas, Massage, Cruising Clubs, Cruising Areas: El Sótano Vapor
Shopping: La Décima Letra
Sex Shops: Bite Gay Sex Shop
Travel Agencies, Tours, Experiences: Pink Travel MX
Travel Agencies, Tours, Experiences: The Pride Traveler
Additional comments from our visitors about LGBT places for Gay and Lesbian Guadalajara
Write a review or comment