Hotels, B&Bs
Hotels in Tijuana can vary greatly from flophouses to luxury. Some of the more central places can also be noisy from nearby clubs and restaurants. Many hotels will not allow visitors to your room so keep that in mind. There are no exclusively gay hotels in town but listed below are gay friendly hotels which are well located and for which we've heard good things.
Coffee Shops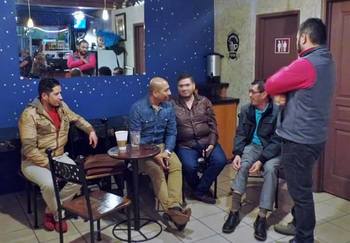 Gay owned coffee shop which is popular with a LGBT crowd. Espresso drinks, crepes, frappes.


664 6854720


Average rating: 94 Excellent


View on map
Bathhouses, Saunas, Massage, Cruising Clubs, Cruising Areas
Below are the exclusively gay bathhouses like international visitors might expect. But there are also half a dozen more bathhouses in Tijuana of the classic Mexican sort with a mixed crowd which may be there for the steam etc but there also is discreet cruising and sex at all of them.
Lockers, towels, changing room, 2 steam rooms, relaxation room, jacuzzi, snack bar, garden and terrace area with sunbeds, smoking area. Closed Mondays and Tuesdays.


+52 664 683 6505


Average rating: 92 Excellent


View on map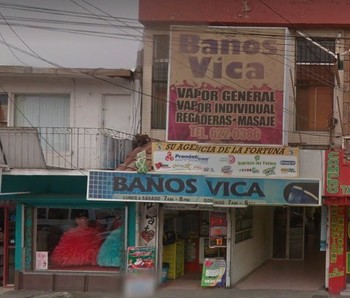 Steam rooms, cruising, bar with snacks, beers and sodas, dark room, showers, massages. Open daily. Located on Blvd. Diaz Ordáz a half block east (on the right) from the entrance of Mercado de Todos in La Mesa.


+52 664 622 0386


Average rating: 78 Good


View on map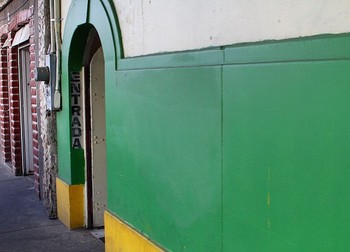 Adult cinema with cruising and discreet play in the seats and in the toilet area. Mixed gay, straight and heteroflexible crowd. Note there are two cinemas with separate entrances. The "family" theater and the adult theater. Look for the small door going to 2nd floor theater, see the photo, which is easy to miss. The adult cinema is open from 12:40 pm to 10:00pm and the cost of entry is 40 pesos.


Average rating: 74 Good


View on map
Community Centres and Organizations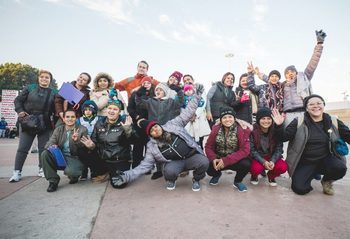 Grassroots organization that supports LGBTI+ migrants in search of asylum in the United States, or for refuge in Mexico. They operate a shelter and provide humanitarian services, access to legal services, healthcare, and counselling in collaboration with local and international organizations.


+52 664 906 4181
Comunidad Cultural de Tijuana LGBTI is a non-profit civil association that promotes respect for the LGBTTTIQ+ community. They create and develop spaces for socio-cultural participation of the LGBTTTIQ+ community, with topics related to human rights, health, education, art and culture. They offer psychological counseling services, support groups, film club and political advocacy at their offices.


+52 664 290 9007


Average rating: 92 Excellent


View on map
Gyms, Yoga, Spas, Wellness etc
Spa for men offering massage, facials, hair removal and other services.


+52 664 809 4192


Average rating: 76 Good


View on map
Sex Shops
This large sex shop and cabinas store has now added a bar too so you can have a beer with your cruising. The sex shop offers a complete line of products for adults. There is a XXX film video booth arcade with 30 cabins each offering up to 20 films to choose from. There are also lockers to protect your valuables.


664-685-5335


Average rating: 84 Very Good


View on map
Additional comments from our visitors about LGBT places for Tijuana, Baja California
Write a review or comment