Overshadowed by Mexico City but a big destination in its own right
Esa página está disponible también en español.
The city of Puebla, formally Puebla de Zaragoza, is the capital and the most populous city of the state of Puebla and is the 4th largest metro area in México. It was an important city as well in colonial times so you will find a lovely colonial center. Now it is known for its many universities and industry.
Most of the action is in the Historic Center but the university suburb of San Andrés Cholula also has a number of LGBT nightlife options.
With about 50% of the state's population in the metropolitan area of the capital, other areas do not have much of a developed LGBT community and we are not aware of any LGBT bars or meeting places outside the capital region. Let us know if you discover some!
Same-sex marriage has been legal in Puebla state since Aug 2017.
Sort by: Category | Alphabetical
Upcoming events in Puebla de Zaragoza, Puebla
June 11, 2022: 2nd LGBTTTIQ+ March Ciudad Serdán
On Saturday June 11, the community of Ciudad Serdán will have their 2nd LGBTTTIQ+ March. Starting at 11:30 am at Blvd José María Morelos at Monumento Díaz Ordáz
More information
June 18, 2022: Puebla LGBTTTIQ+ Pride March XXI
The 21st edition of the LGBTTTIQ+ Puebla State Pride March will be Saturday June 18 starting at 3:00 pm at Parque Juarez
More information
Publish your event here
Bars, Discos
Gay bar with popular karaoke nights. Also called Club 41.


+52 222 605 1459


Average rating: 74 Good


View on map
Gay disco with dancing, strippers, and drag shows.


+52 222 246 1639


View on map
Gay disco. DJ, gogo boys and girls. Reggaton, pop and electonica.


+52 222 242 4232


Average rating: 66


View on map
Bar with drag shows and karaoke.


+52 221 260 8228


Average rating: 86 Very Good


View on map
Gay disco in Cholula with DJs, dancing. Mix of gay boys, lesbians and allies. Stylish upscale crowd.


+52 222 327 4534


Average rating: 82 Very Good


View on map
Coffee Shops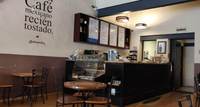 Spacious coffee shop also with internal patio popular with the LGBT crowd at the Palafox location.


+52 222 242 09 88


Average rating: 88 Excellent


View on map
Bathhouses, Saunas, Massage, Cruising Clubs, Cruising Areas
There are many traditional bathhouses in Puebla which generally have separate sections for men and women. A few are men only. Most of these are primarily straight but some cruising happens especially in the steam rooms. Listed below are only the bathhouses and sex clubs that are exclusively gay or have a strong gay following.
Shopping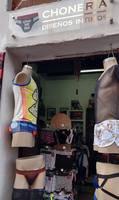 Sexy underwear and swimwear for men


+52 222 471 7773


Average rating: 80 Very Good


View on map
Permanently closed places
The following venues have been reported as permanently closed but we have listed them here as other less current websites may still be listing them as open. If there is a place in this list that has reopened or one above that has closed, please advise us at info@gaymexicomap.com
Bars, Discos: Cabaretito VIP Puebla
Bars, Discos: Envy Puebla
Bars, Discos: La Cigarra
Bars, Discos: Red Bay
Coffee Shops: La Casona (de la Quimera)
Bathhouses, Saunas, Massage, Cruising Clubs, Cruising Areas: Mi Club Puebla
Additional comments from our visitors about LGBT places for Puebla de Zaragoza, Puebla
Write a review or comment