Beyond Mexico City: Toluca, Nezahualcóyotl, Coacalco, Texcoco, Metepec
Esa página está disponible también en español.
The sprawling megacity doesn't really stop at the boundaries of the Mexico City (formerly the Distrito Federal or DF) but continues beyond into the surrounding Mexico state where there are millions of people living so presumably plenty of clubs, saunas and other diversions for gay people but which can be difficult to find.
The charming colonial state capital Toluca and the nearby Pueblo Magico of Metepec have the most LGBT options and attractions for tourists.
The list below is very likely not complete so if you know of places, please add them to the map.
Sort by: City/Location | Category | Alphabetic
Coacalco

Show gay map of Coacalco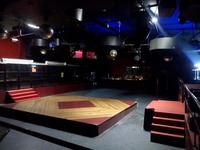 Gay bar with strippers, gogos and drag shows


+52 55 5865 3753


View on map
Gay bar with drag shows, gogos, snacks.


+52 55 1032 1849


View on map
Cuautitlán Izcalli

Show gay map of Cuautitlán Izcalli
Gay bar with drag shows and karaoke


+52 55 1845 0194


View on map
Ecatepec de Morelos
Clean and modern bathhouse with mixed crowd. But the men-only general steam room and the darker steam room to the left is where you'll find cruising and action. The changing areas, jacuzzi and sauna are mixed.


+52 1 55 3669 0545


View on map
Nezahualcóyotl
One of the oldest gay clubs in Mexico. Shows, strippers, dancing, two darkrooms.


55 5701-0204, 55 5756-8952, 55 5763-8028


View on map
Nicolás Romero
Club with drag and tribute shows


+52 55 2175 3719,+52 55 4038 5511


View on map
Texcoco
Gay bar with daily specials. They also offer some hostel rooms.


+52 55 4016 7636


View on map
Tlalnepantla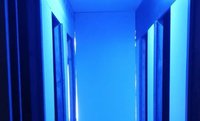 Cruising club for men with clothes check, dark room, booths (some with computers), smoking area.


+52 55 1372 1216


View on map
Toluca + Metepec
Our Toluca listings include both the state capital Toluca (officially Toluca de Lerdo) with it's charming colonial architecture and substantial nightlife and restaurant scene along with the nearby city of Metepec, one of Mexico's "Pueblos Magicos" which as well as being lovely also has nightlife options.

Show gay map of Toluca + Metepec
Permanently closed places
The following venues have been reported as permanently closed but we have listed them here as other less current websites may still be listing them as open. If there is a place in this list that has reopened or one above that has closed, please advise us at info@gaymexicomap.com
Cuautitlán: Thursgay at Kimerah Lounge
Huehuetoca: Disco Bar La Nueva Diferencia
Toluca + Metepec: El Callejón 506
Toluca + Metepec: La Casa Naranja 403
Additional comments from our visitors about LGBT places for Mexico State
Write a review or comment