Upcoming events in Oaxaca de Juarez, Oaxaca
June 26, 2022: LGBTTTIQ+ Pride March Oaxaca
The pride march in Oaxaca de Juarez will be Sunday June 26 at 1:00 pm from Fuente de las Ocho Regiones.
More information
Publish your event here
Recommended Tours
We've selected a few tours from local providers that include transport from Oaxaca city. These are recommended tours and a good fit for LGBT visitors. Please email us at info@gaymexicomap.com if you like to send us feedback on these tours or if you have others you think we should recommend.
Monte Alban, Coyotepec and Villages Full-day

Enjoy a tour of the extraordinary archaeological zone of Monte Alban. Constructed on a plateau at 1,940 meters above sea level, it has pyramids, a court for the pre-Hispanic ball game, among many other mystical constructions. Continue to the town of Coyotepec, famous for its ceramics production, followed by a visit to the convent of Cuilapam.

More Info/Book

Hotels, B&Bs
Boutique hotel in the centre of Oaxaca with stylish rooms and shared lounge area. Gay friendly certification. Apartments, master suites, junior suite options.


+52 951 514 7407


View on booking.com

Average room rate: $2000 MXN


Average rating: 86 Very Good


View on map
Boutique hotel, art gallery, restaurant in the courtyard and rooftop terrace bar with a city view. Gay friendly certification.


+52 951 501 0016


View on booking.com

Average room rate: $125 USD


Average rating: 90 Excellent


View on map
Boutique gay friendly hotel. The hotel supports local artists and artisans and you can see their work throughout the hotel. Courtyard where breakfast is served.


+52 951 501 1285


View on booking.com

Average room rate: $2000 MXN


Average rating: 92 Excellent


View on map
Restaurants
Women led gay friendly bar and restaurant that hosts drag shows and other LGBT events from time to time.


+52 951 350 9851


View on map
Trendy bakery, coffee shop and restaurant that is gay friendly and popular with LGBT customers.


+52 951 351 3648


View on map
Bathhouses, Saunas, Massage, Cruising Clubs, Cruising Areas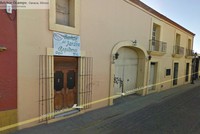 Sauna for gay men. Steam room, lockers, cruising.


View on map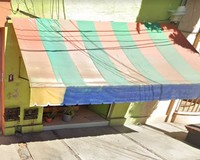 Gay internet cafe with free condoms, cruising, booths. Affordable rates from just 10MXN per 30 minutes. Sodas, sweets and cigarettes sold.


View on map
Mixed bathhouse with some cruising. Massage. While this was a popular bathhouse for the gay community it seems the owners are trying to go more upscale and promote spa treatments and encourage more women. They are also no longer open late on weekends.


+52 951 259 4202


View on map
Travel Agencies, Tours, Experiences
Tour company offering tours of the principal attractions of the central valleys of Oaxaca. They are a gay friendly and gay owned tour company that knows the needs that LGBT tourists require. Shared and private tours including Monte Albán, the Mezcal trail, el Tule, Mitla, indigenous crafts, Mezcal factories.


+52 951 514 4043


View on map
Permanently closed places
The following venues have been reported as permanently closed but we have listed them here as other less current websites may still be listing them as open. If there is a place in this list that has reopened or one above that has closed, please advise us at info@gaymexicomap.com
Hotels, B&Bs: Casa Pavo Real
Bars, Discos: Cervecería La Chinampa
Bars, Discos: La Envidia
Additional comments from our visitors about LGBT places for Oaxaca de Juarez, Oaxaca
Write a review or comment