Think you speak Spanish? Mexican slang might still challenge you
Esa página está disponible también en español.
Speaking like a Chilango
Mexicans probably use slang more in everyday speech than any other Spanish speaking country (or perhaps any other nationality in any language). And Chilangos (residents of Mexico City) are the champions of them all such that even if your academic Spanish is perfect you may need some "street" schooling to round out your education.
This guide is of course not complete and regional variations are huge but it will give you a head start. And unlike other guides to Mexican slang on the web, we've tried to include vocabulary important for LGBT travelers so the next time that guy on Grindr messages you you'll know what he's asking.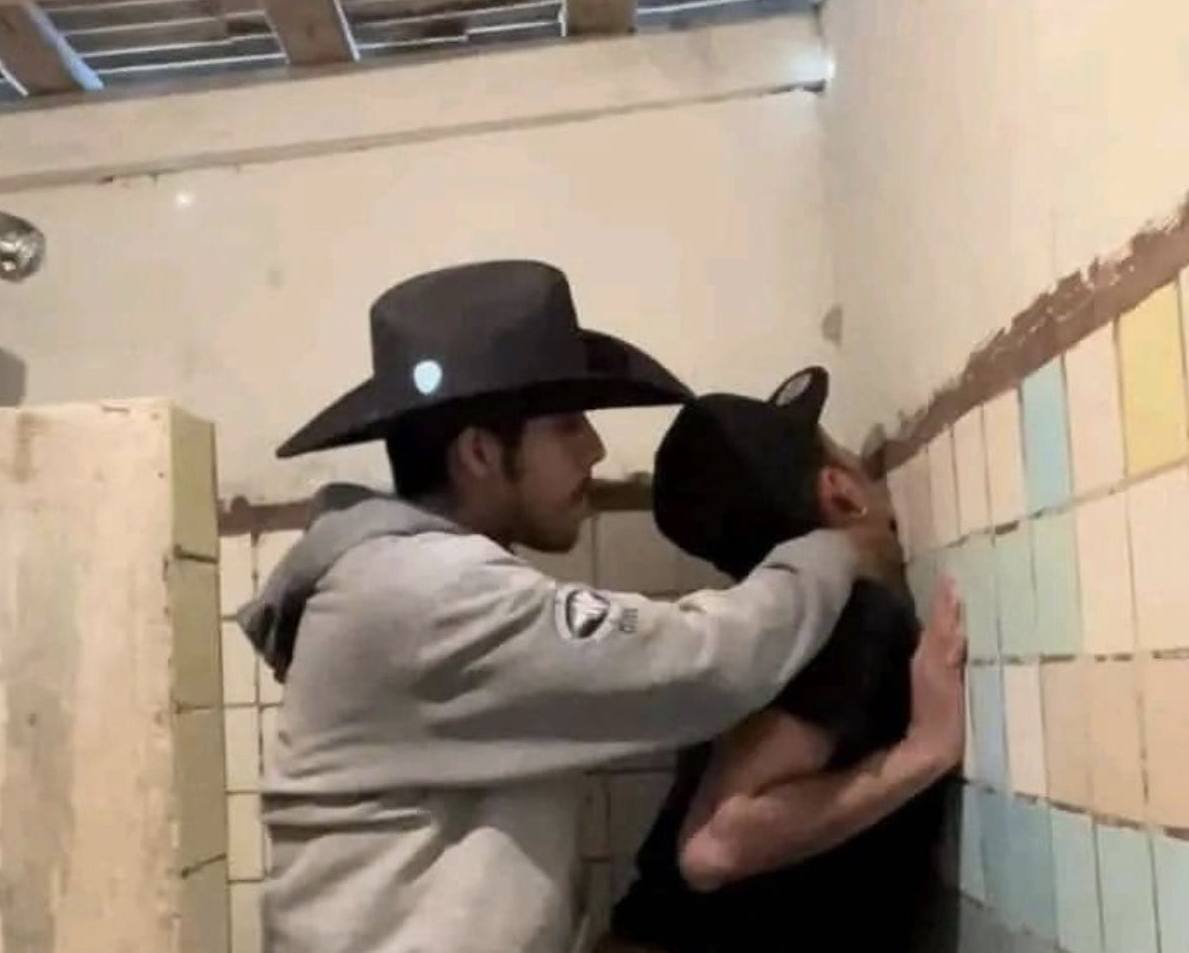 Identities
These words are often derogatory so use them with care but are listed here so you recognize them

Bugas - straights, heterosexuals
Chacal - straight acting masculine guy, muscular
Chicano - Mexican American
Chichifo - kept boy, a buy in a relationship for the money/material support
Chilango - someone from Mexico City
Closetero - closet case
Fresa - rich, spoiled, pampered
Lencha - lesbian
Una Loca - an effeminate gay man, a queen.
Marica - gay, homosexual
Maricón - derogatorily gay, fag
Marimacha - butch lesbian, dyke
Naco - lower-class; uncultured
Obvio - obvio refers to someone whose homosexuality is visible. No es nada obvio = You can't tell he's gay just by looking at him. This idea could also be expressed via se le nota: ¿Se le nota? Is he obviously gay? For effect, you can add a leguas, from leagues away, a nautical distance. Se le nota a leguas.
Oso - bear, hairy guy in gay culture but also Que Oso which can mean how embarassing. Sometimes the English "bear" is just used instead
Puteria - general term for where/how you like to find sex, e.g. mi puteria es los cuartos obscuros, no grindr
Tortillera - lesbian, also tortilla
Trailera - butch lesbian
Varonil - masculine
Vestida - cross dresser, trannie. Not neccesarily gay but likes dressing in the clothing of the opposite sex

Expressing Yourself
Cabron - jerk, asshole, idiot (literally a goat) but can also be used endearingly among friends when greeting someone
Chido - cool, as in Esta fiesta está chida. In some parts of Mexico like Guadalajara chido would be quite uncommon
Chingón - even cooler than chido and more vulgar, kind of the same difference between no mames and no manches
Güey - dude, also spelled buey, wey or we sometimes
A Huevo - "fuck yeah"
Madres - "Damn!", other equivalent expressions are Coño, Mierda, Diablos, Damn, Gasp, Atiza. For example, ¡Madres, se me olvidaron las llaves!
No Mames - "no way" or "don't mess around" (don't suck)
No Manches - "no way" (don't stain), less vulgar than no mames
Órale - "right on" or "cool"
Padre - cool, as in que padre
Pendejo - asshole or idiot
Pinche - stupid, damned, fucked up. Also used to indicate exasperation like "Y entonces caí en cuenta de que se me olvidaron las pinches llaves"
Perro - cool, great like Esta fiesta está perrísima
¿Qué pedo? - "what's up?" although literally means "What fart"
No hay pedo - "there's no problem" although again with the fart reference
Vales verga - "that's not interesting" or "worthless" except literaly "you're worth penis" which hey a good dick is worth quite a lot! It can also be used positively like esta fiesta está bien vergas
Salir, Tomar
De ambiente - refers to the gay scene or lifestyle, especially in mixed company. Un club de ambiente, a gay club. No soy de ambiente. I'm not into the gay scene.
Bronca - drama; fighting
Caguama - a big beer, usually 940 ml (32 oz)
Chela - beer, generally a regular sized bottle
Crudo, Estar Crudo - to be hungover
¿Dónde está la peda? - "Where's the party?" (literally where's the fart)
Ando bien pedo or estoy pedo - I am very drunk (Mexicans and their fart references...). You can even use it as a verb like me empedo for I'm getting drunk
Strippers, Gogos - The English words here are generally used, "shows strippers" are common in Mexican gay bars
Travesti - Drag queen, "shows travestis" are common in Mexican gay bars
Sex
Activo, activo dominante - top, dominant top
Araña - female pubic area
Beso Negro - rimming, analingus
El Bicho - the bug, derogatory way to refer to HIV
Estar Caliente - horny; use the wrong verb with the simple caliente and you'll be telling everyone you're horny instead of it's hot (hace calor) or I'm hot (tengo calor) or you're sexy/hot (eres caliente)
Calienta huevos - cockteaser, someone who chats endlessly online but never wants to hookup
Chocho - vagina
Cochar - to have sex, fuck
Coger - to fuck, have sex
Columpio - sling
Concha - vagina (vulgar)
Coño - vagina (vulgar), pussy
Culo - butt; ass
Dos Romano - Two guys fucking a third at the same time, double penetration
Fajar - to make out, e.g. kissing, touching, stroking, etc without actual sex or penetration
Guagüis - oral sex, blow jobs
Huevos - balls, testicles
Inter, versatil - versatile
Jalar - to jack off, wank, masturbate
¿Tienes lugar? - do you have a place? Can you host?
Con lugar, c/l - Has a place. Can host
Lluvia dorado - watersports, piss play
Manga - condom although the obvious condón works too if you can't remember this one
Mecos - cum, semen
Mamada, mamar - Blow job, oral sex. Mamar is the verb, mamada the noun
Que te mide? - How big are you? What's your dick size?
Morboso - Kinky, nasty
Motel - Love hotel with rooms by the hour, sexy design with lots of mirrors and jacurzzis etc
Ojete - butthole, anus. But more commonly used to refer to a mean or bad person, an asshole like "Ándale, No seas ojete"
¿La tienes parada? - are you hard?
Passivo, passivo aguantador - bottom, power bottom
A piel - bareback
Pito - penis
¿Qué te va? - What are you into?
¿Qué rol eres? - What role are you/position do you like? Top or bottom?
Sin compromiso - No strings attached
Verga - penis, dick
Vergón - well hung
• Chilango.com - Local site which offers this Diccionario básico gay-español
• Güey Spanish - a more extensive guide but not LGBT specific offering Mexican Spanish to English translations
• Diccionario/glosario del argot mexicano - site offering definitions in Spanish of Mexico street slang
• MexicanSpanish.com - a site offering tips and tutorials on Mexican Spanish with a brief page on gay terms
• MatadorNetwork.com - an article just on "chingar" which is such a useful word in Mexican Spanish it needs a whole page!
• This video from Hornet is short but good:

Additional comments from our visitors about Mexican Slang
Write a review or comment