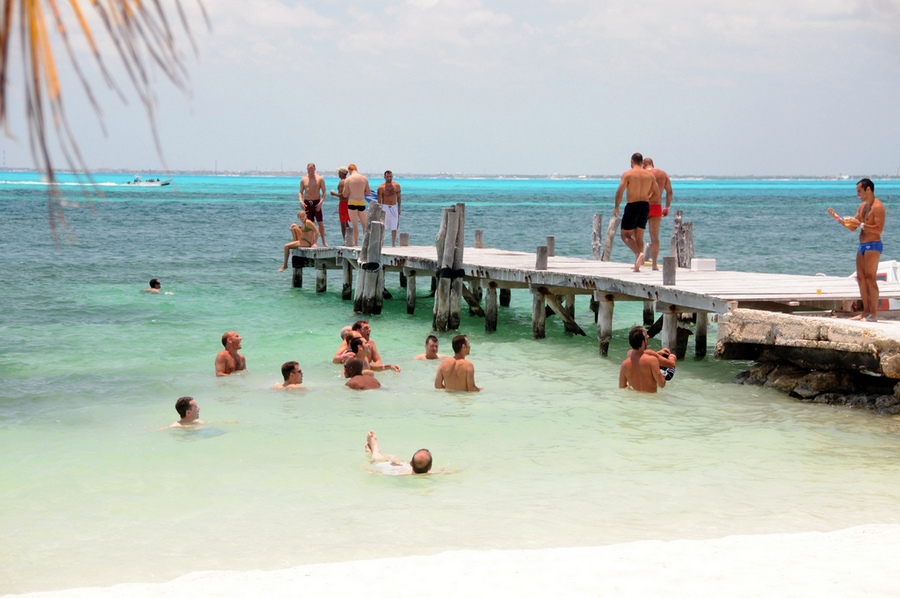 Cancun and the Riviera Maya - White sand beaches and fun in the sun
Esa página está disponible también en español.
The Yucatan peninsula is primarily known for its beach resorts (in Quintana Roo state) such as Cancun, Cozumel, Playa del Carmen, Puerto Morelos and Tulum. There is a good-sized gay scene to be found in Cancun and a growing one in Playa del Carmen and several gay owned accomodation options in Puerto Morelos. Special gay events and circuit parties are also regular visitors to the resort towns.
Quintana Roo state is also a leader in Mexico in terms of LGBT rights, with same sex marriages being legal statewide since 2012.
Elsewhere on the Yucatán there are a number of world famous archelogical sites from the Mayan civilization such as Chitzen Itza and Tulum. And the capital of Yucatan state, Merida, has a thriving gay scene.
Sort by: City/Location | Category | Recommended | Alphabetic
Additional comments from our visitors about LGBT places for Quintana Roo State / Riviera Maya
Write a review or comment