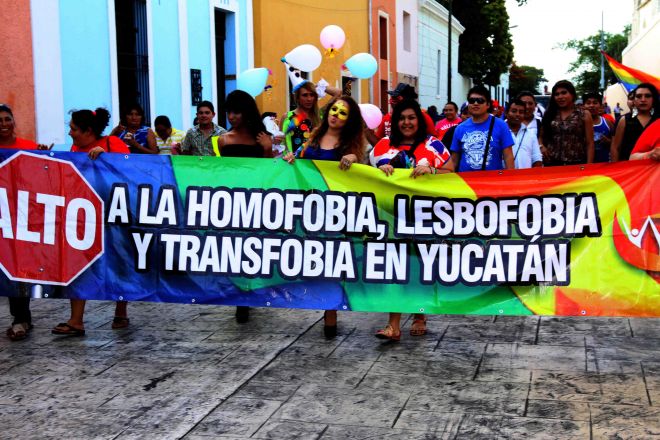 Colonial City with a happening gay scene
Esa página está disponible también en español.
The capital of Yucatan state, Mérida, has a thriving gay scene. The city's ambiance is colonial and the climate is tropical. And it is close to famous tourist sites like the Mayan ruins of Chitzen Itza as well as to the beach resorts of the Riviera Maya such as Cancun and Playa del Carmen.
For other places in Yucatán state, please see the Yucatán state page.
Sort by: Category | Recomended | Alphabetical
Upcoming events in Merida, Yucatán
June 13, 2020: Yucatán Sexual Diversity March XVIII
The 18th annual march in Mérida is Saturday June 13. It is a peaceful march open to everyone in the city asking for equal rights for the LGBTTTI community (lesbian, gay, bisexual, transgender, transvestite, transexual and intersexual). We will meet at 4 pm at Parque de la Mejorada.
More information
Publish your event here
Additional comments from our visitors about LGBT places for Merida, Yucatán
Write a review or comment