Mexico is a mix of cultures and rights vary by state
Esa página está disponible también en español.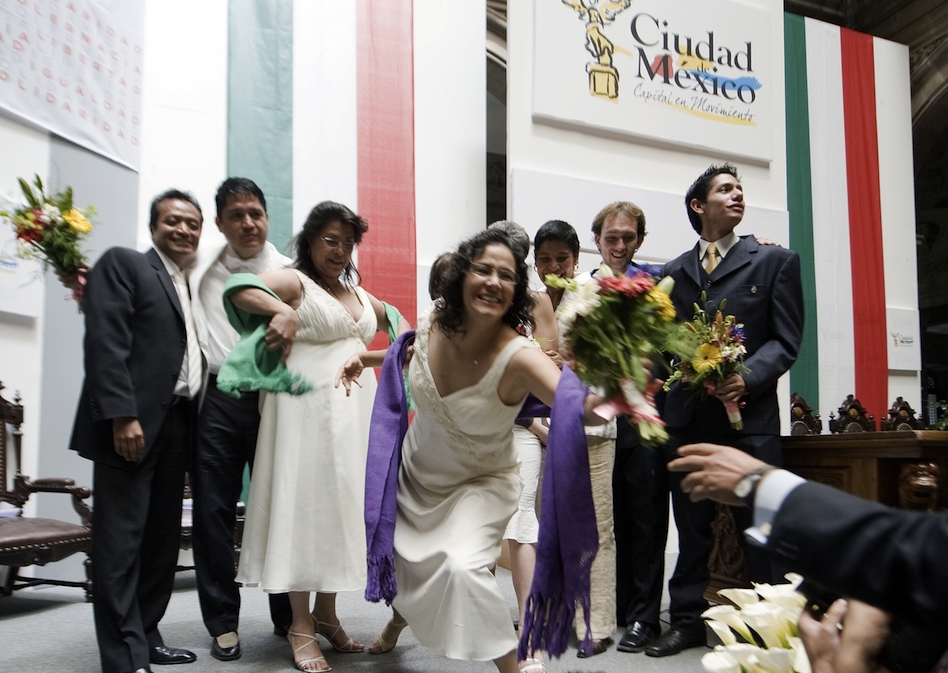 Mexico City's Progressive Stance on LGBT Rights
LGBT travelers will appreciate Mexico City's notably progressive attitude when it comes to sexual diversity. Informally, few cities worldwide could better represent the "live-and-let-live" attitude that is a (rarely remarked upon) feature of Mexican culture in general, further enhanced by the open-mindedness that city life supports. The generally warm, chatty and convivial nature of the Mexicans practically compels them to enjoy people as people, nothing more or less. There's a feeling that we're all in this together and a surprising lack of recourse to labels. As you make your way through the city you'll see open expressions of sexual diversity, gestures of affection and hand-holding that attract virtually no attention from passers-by, even outside the Zona Rosa.
In recent years this street-level attitude has played out in a series of city-wide legal reforms that are a source of pride to many citizens, gay, straight or otherwise. Most notably, in 2010 the DF (which acts like a state in Mexican politics) became the first jurisdiction in Latin America to legalize same-sex marriage. Other progressive reforms have included allowing transgender people to legally change their sex on birth certificates and other legal records. Discrimination based on sexual identity is illegal in any guise, and as of 2010, same-sex couples can legally adopt children.
The government also maintains support centers for the LGBT community such as its Centro Comunitario de Atención a la Diversidad Sexual, which focuses on guaranteeing community access to healthcare, HIV testing, human rights, safety and justice, serves as a referral to other public services and support, and even helps process same-sex marriage licenses.
Naturally there is more work to do and activists push for even greater advances; but in the meantime Mexico City's example might well serve other cities worldwide that seek to enhance equality for their lgbt citizens
Other parts of Mexico
Same sex sexual activity is legal in all of Mexico and has been since 1872. There is also a nationwide law banning discrimination in employment and housing which has been in effect since 2003.
Same sex marriage was ruled a right for Mexicans by the Mexican supreme court in 2015. But due to the Mexican legal system this right had to be fought state by state as well and the final two states to approved same-sex marriage, Guerrero and Tamaulipas, did so in October 2022. You can read about the state by state fight on the Wikipedia page.
Battles continue state by state on other fronts such as the ability to have one's gender of choice recognized on documents.
Credits and further reading
The Mexico City section above was taken from Mexico City excellent LGBT Tourism Guide which is unfortunately no longer available for download.
Additional comments from our visitors about LGBT Rights in Mexico
Write a review or comment