Puebla LGBTTTI Pride March XIX
Esa página está disponible también en español.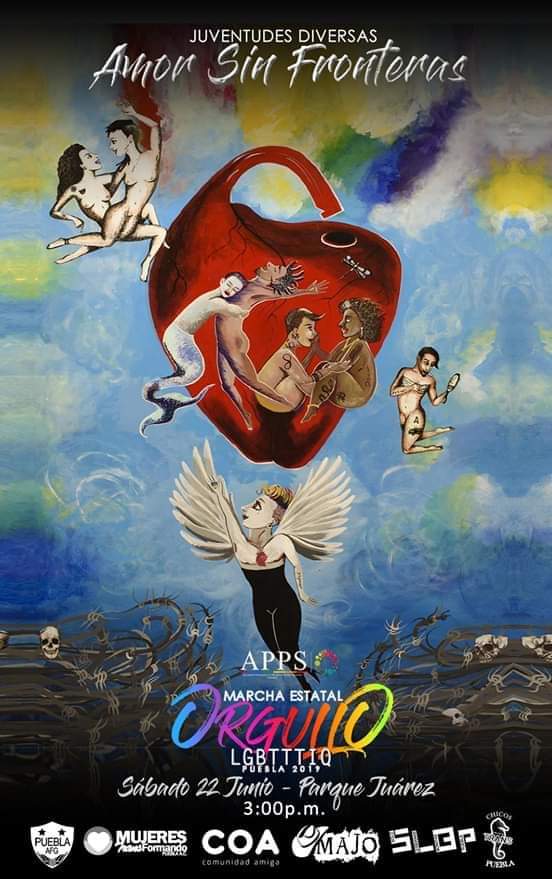 Details

We don't yet have the date for this event in 2022. If you know the date or other details please contact us at info@gaymexicomap.com referencing event #1010

Saturday June 20, 2020
The 19th edition of the LGBTTTI Puebla State Pride March will be Saturday June 20, beginning at 3:00 pm at the Benito Juarez monument in front of the Plaza Dorada park. The march will continue along boulevard 5 de Mayo to 7 Oriente to reach 16th of September and then the Zocalo.
More information is available at facebook page of the organizing committee
Publish your event