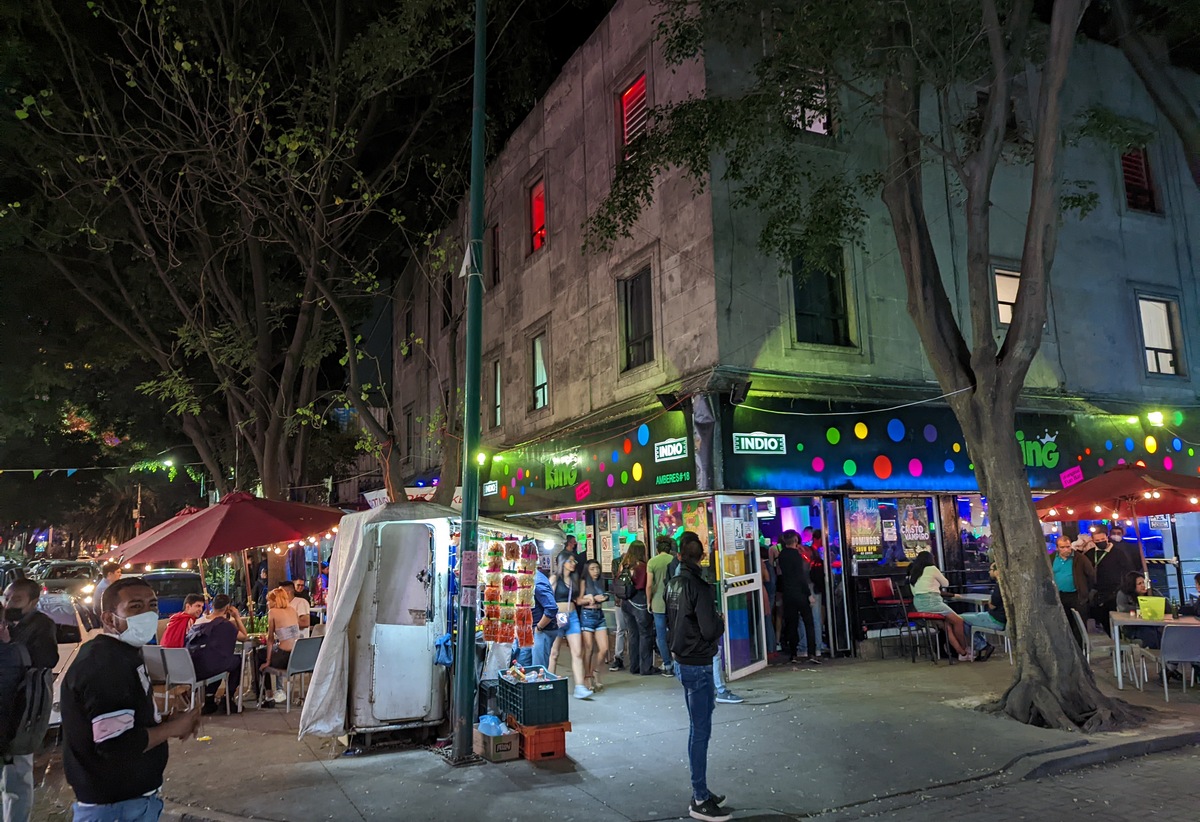 A Huge and Diverse LGBT Scene for a Huge and Diverse City
Esa página está disponible también en español.
Sprawling Mexico City has a huge gay scene for every taste from working class bars to trendy dance clubs. Calle Amberes at Paseo de la Reforma in the Zona Rosa (Pink Zone) is the center of the gay scene with bar after bar lined up on the same street. The rest of the Zona Rosa is filled with shops, restaurants, tourist hotels and a number of other bars (straight and gay).
The historic center also has a hopping gay scene, centered on Republica de Cuba street, with sometimes grittier but also often trendy places.
There are plenty of other gay clubs, gay friendly restaurants and gay cruising in other neighborhoods as well, especially Roma, Condesa and Polanco. See the listing guides and neighborhoods below.
The city is modern and progressive too. Same sex marriage has been legal in the Distrito Federal since 2010 (it is decided state by state in Mexico), and the local government has supported LGBT causes and there is a well developed infrastructure of support for the community. Enjoy all Mexico City has to offer, we're sure the friendly Chilangos will make you feel welcome!
Information on the annual pride parade is here. If you're looking for nearby destinations from Mexico City, check out the State of Mexico or Morelos state (Cuernavaca and Tepoztlán).
Sort by: Category | Area/Neighborhood | Alphabetical | Places for women
Other
Sex/cruising club for 18+ men. Clothes check, drinks, condoms available. Contact them for exact location in Roma.


+52 5578303991
Zona Rosa
Juarez is officially the neighborhood's name but most of the LGBT places are in the Zona Rosa side of the neighborhood but we've included listings in the more residential Juarez here too.
Polanco
The wealthy neighborhood of Polanco as well as the tony suburbs west of their such as Lomas
Sur
There are many neighborhoods in the south of the city but we've grouped them together here.
Norte
There are many neighborhoods in the north of the city but we've grouped them together here.
Oriente
The sprawling neighborhoods in the East of the city don't have a great quantity of places so we've grouped them together here.
Traditional bathhouse with cruising


Average rating: 80 Very Good


View on map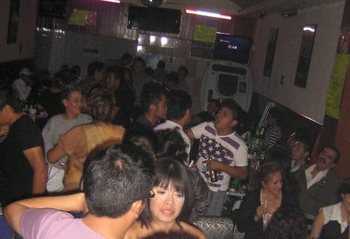 Small bar that often fills with people dancing in the space between tables. Diverse neighborhood crowd. Beer, simple food menu with items such as hamburgers.


+52 55 4551 0414


Average rating: 78 Good


View on map
Sex club for men. Check twitter for schedule and offers.


View on map
Additional comments from our visitors about LGBT places for Gay and Lesbian Mexico City (CDMX)
Write a review or comment